To be a homeowner is to understand that things can change at a moment's notice. It's only a matter of time before the systems in your home break and your appliances are on the fritz. But this inevitable truth isn't meant to be all doom and gloom. Fortunately, you can protect yourself against these events with a home warranty.
What is a Home Warranty?
A home warranty and
homeowners insurance
both protect homeowners against unexpected events. A standard homeowners insurance policy typically covers your home, your belongings, injury, or property damage to others, and living expenses if you are unable to live in your home temporarily because of an insured disaster.
The policy likely pays to repair or rebuild your home if it is damaged or destroyed by disasters, such as
wildfires
,
winter storms
, or lightning. Your belongings, such as furniture and clothing, are also insured against these types of disasters and theft. Some risks, such as
your home flooding
, are routinely excluded from homeowners insurance policies.
A home warranty picks up where homeowners insurance leaves off by covering some or all of your HVAC, electrical systems, plumbing, and major appliances. A home warranty contract pays for the repair costs associated with these household items. However, if something in your home has not been correctly maintained, your home warranty likely won't cover it. Clarify the specifics of your policy's language regarding proper maintenance with your warranty provider to avoid potential disagreements. Most home warranties are good for one year with the ability to renew annually.
What Does a Home Warranty Cover?
Home warranty policies vary by provider and location. Different coverages offer different protections among your home's systems and appliances or a combination of the two. Fees vary as well, based on your plan's coverages and applicable service fees.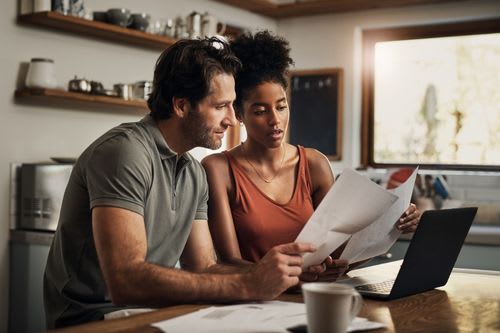 Why Do You Need a Home Warranty?
Home warranties have several benefits both for buyers and sellers. For buyers, you can rest assured that your appliances are covered if and when they break down. This saves you from unexpected repair bills and from having to
hire a contractor
. And when selling your home, a home warranty can serve as a way to differentiate your property from other listings. When buyers know a home is protected with security, they can buy with confidence.
Finding the Right Home Warranty
As with anything in the home buying or selling process, it's important to shop around when searching for the right home warranty policy. During your discovery process, ask questions about the policy's costs, its dollar amount limit, which items it covers, and its applicable fees including service calls. Talk to your agent about trusted warranty providers in your area.
For more information on protecting your home, visit the Living section on our blog: